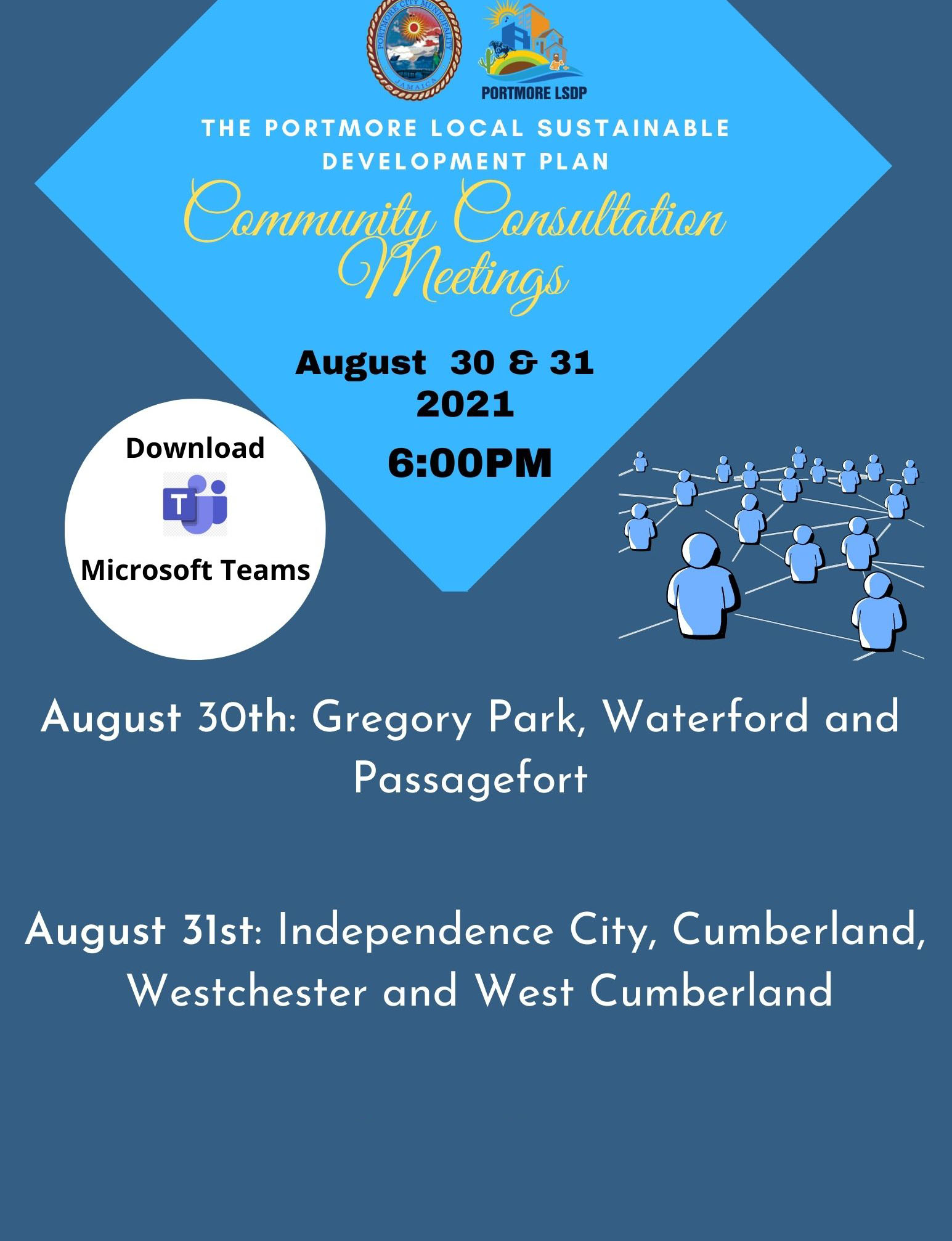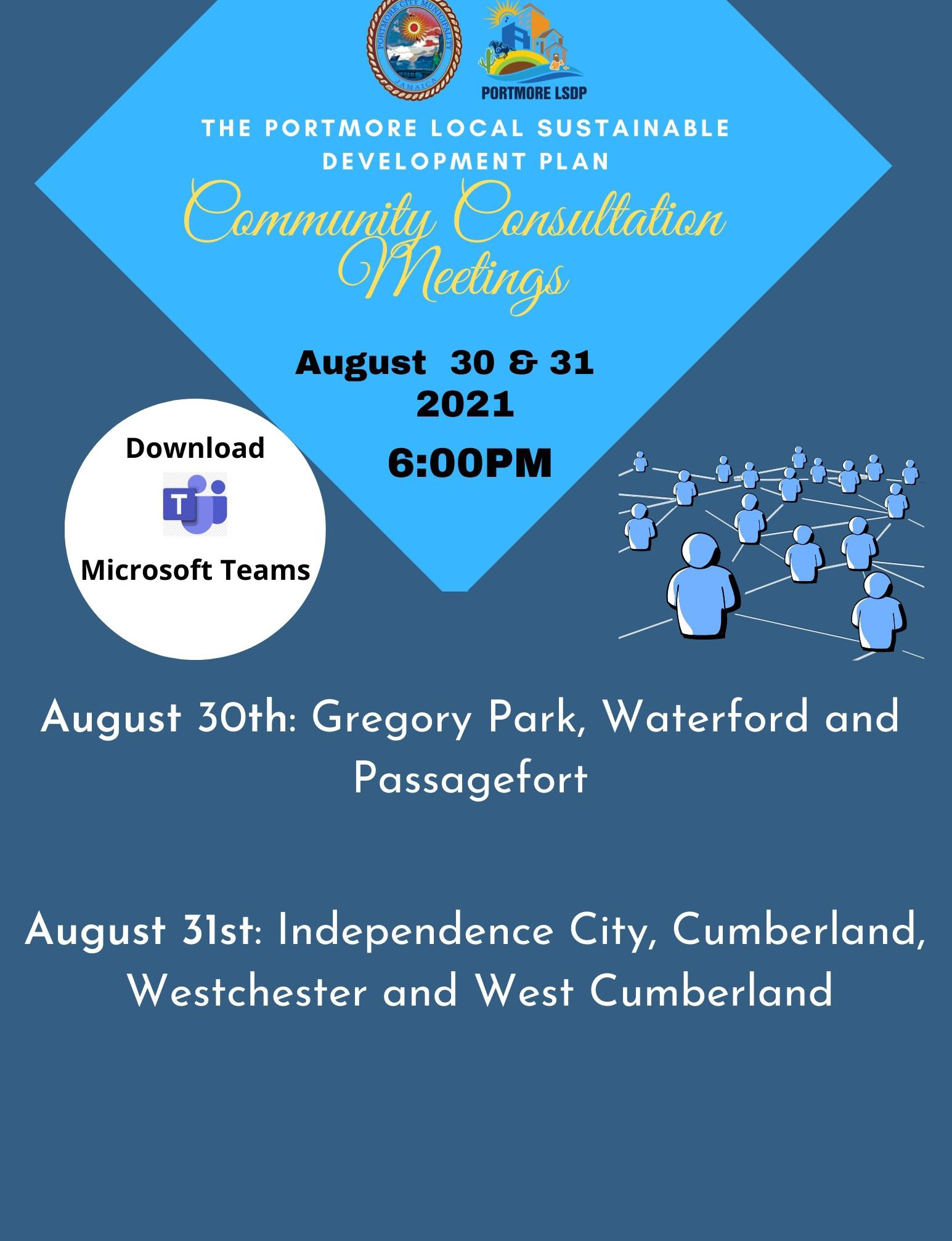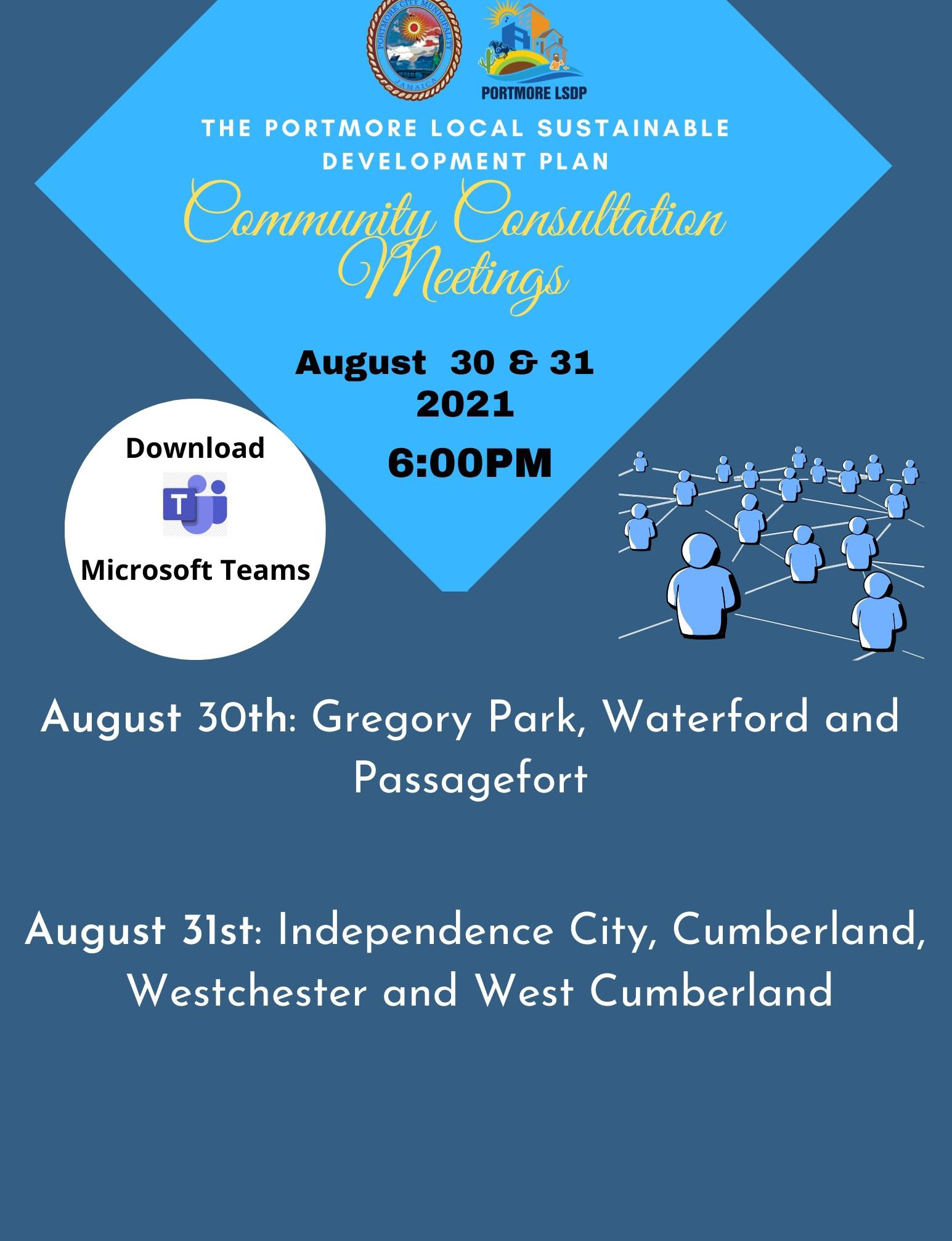 The New Look for Portmore
The Portmore City Municipality will be hosting a virtual meeting to discuss the Local Sustainable Development Plan for Portmore.  
The meeting date for your community is Monday, August 30, 2021, at 6:00 p.m. Join us to view and have a discussion on the new look and developments that we have planned for Portmore.
 All members of the communities of Waterford, Gregory Park, and Independence City are invited to attend.
To join this meeting please click the link below 
https://teams.microsoft.com/l/meetup-join/19%3adg86ovqzrCG628njOsfwzxf9y...