His Worship, the Mayor of Montego Bay, Councillor Homer Davis on Tuesday April 14, 2020 commissioned into service two way-side water supply systems for citizens of Mars and Croatia Mountain in St. James.
The systems will play a major role in ensuring that residents of the communities are able to obtain water on a regular basis. The project saw the construction of a concrete base where two 1,000 gallon water tanks are placed. The tanks were filled immediately and in an instance, residents of both communities with buckets and jugs were out in their numbers collecting the precious commodity.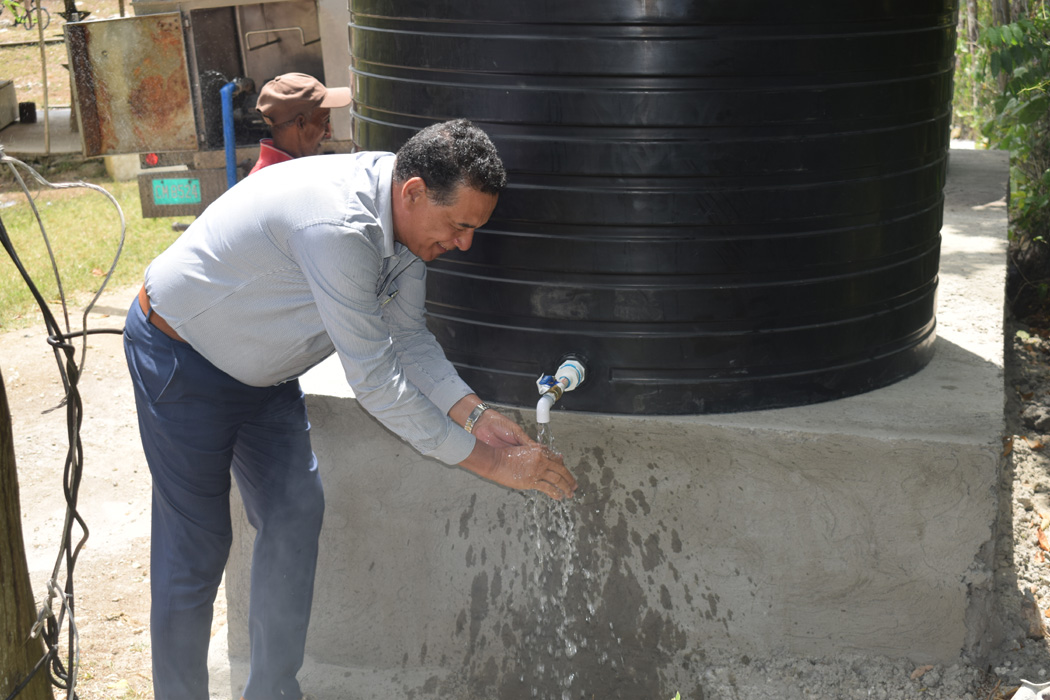 Mayor Davis giving a quality check of the water from the tank at Croatia Mountain.
Mayor Davis said the project was a response to the challenge which the residents face in getting water for use in their homes. He said the trucking of water to residents comes with its own challenge, so the establishment of these way-side tanks is seen as a better alternative.
"The tanks will be refilled on a regular basis to ensure that water is available for the citizens, We have been trucking water to communities over the years, but that has its own set of challenges so this method is seen as a good alternative, The tanks will be refilled regularly which I am sure will be great relief to the citizens, who before had to wait on the truck or travel long distances to obtain water", Mayor Davis said.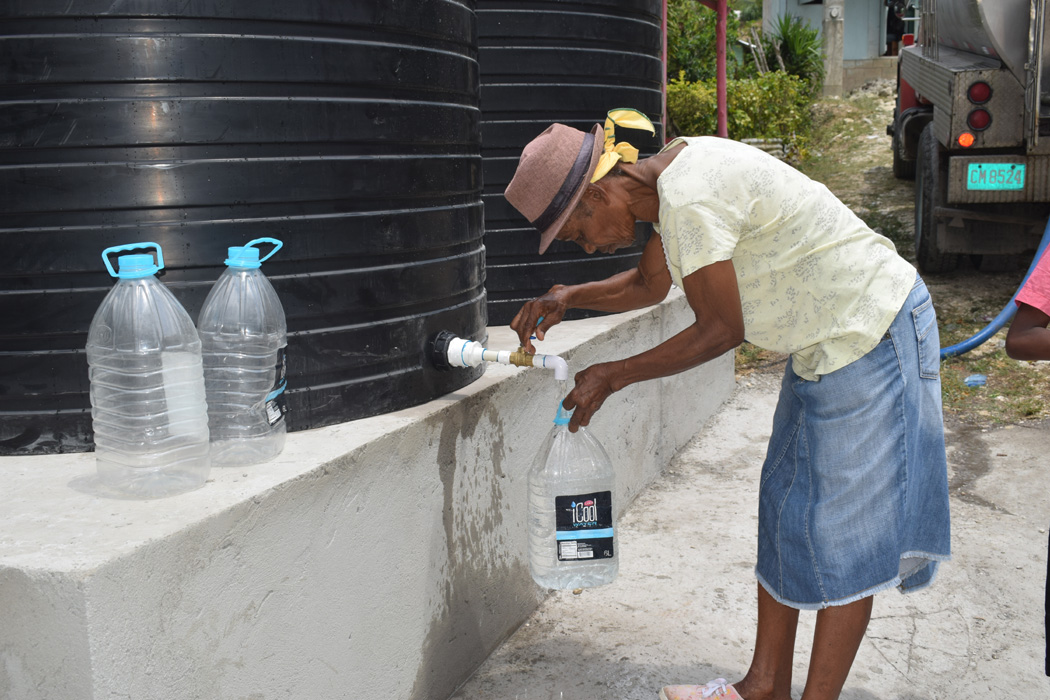 This resident of Mars, St. James collects water from the newly installed tank in her community.